Deltec Solar, Truck and Motorcycle Batteries
At Deltec Energy Solutions, we do more than just sell batteries, our focus has moved to improving today's energy supply demands in South Africa with the latest renewable energy solutions. We believe you can manage your energy consumption in all areas of your life independently. Our team are here to provide you with superior quality products and the latest battery technologies most suitable for your lifestyle.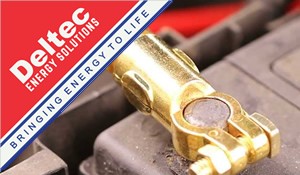 Deltec solar and truck
Deltec Solar and Truck Range
Good cyclic property.
High purity raw material
Maintenance-free
High-quality with a longer service life
Applications :
Wind, solar and renewable energy
Truck battery
Street lamp , CCTV
Poor grid reliability back-up power & Extreme off-grid applications

Deltec Motorcycle
We carry top of the range batteries for motorcycles, scooters, Jet Ski and much more.
Choose from our selection of Conventional and Gel batteries.